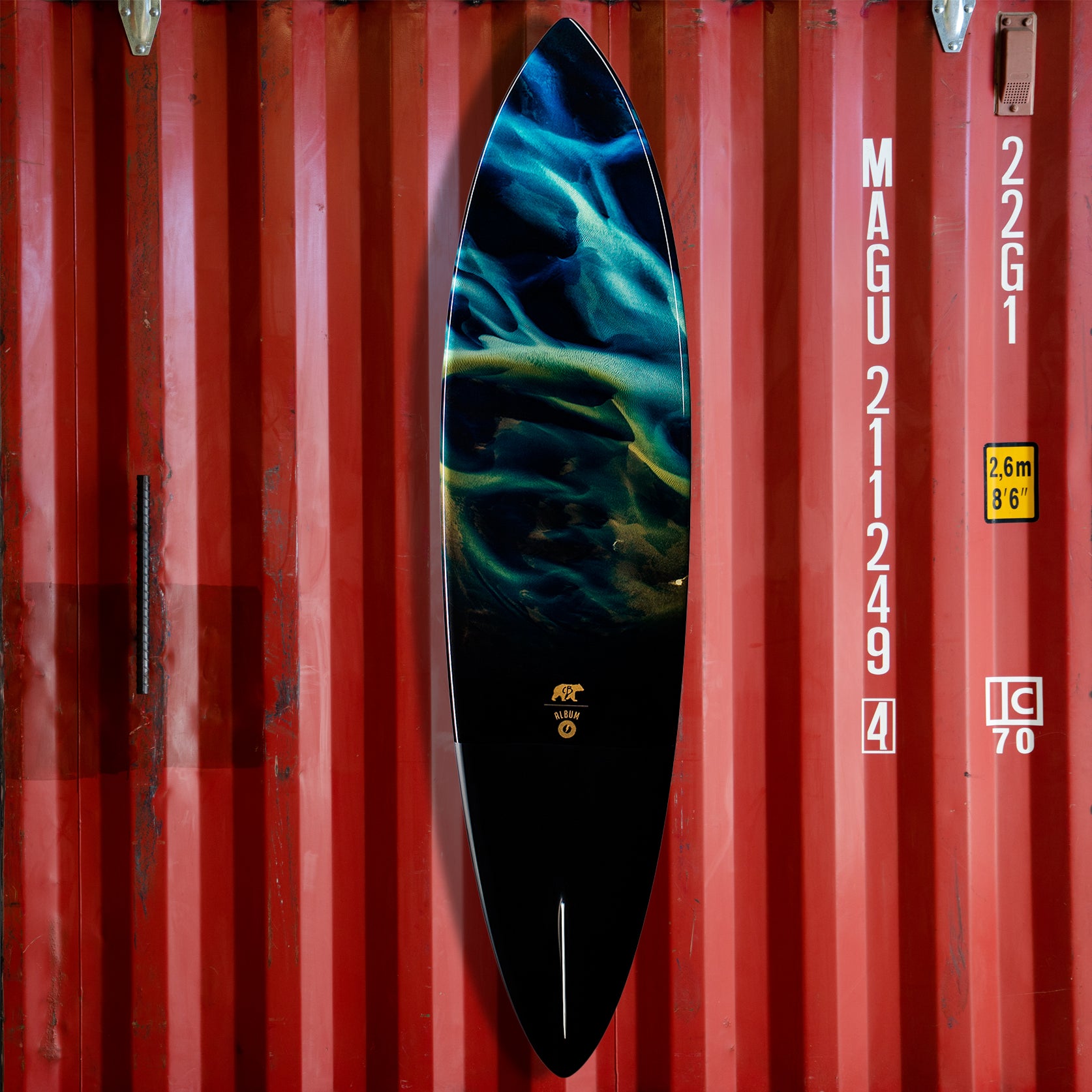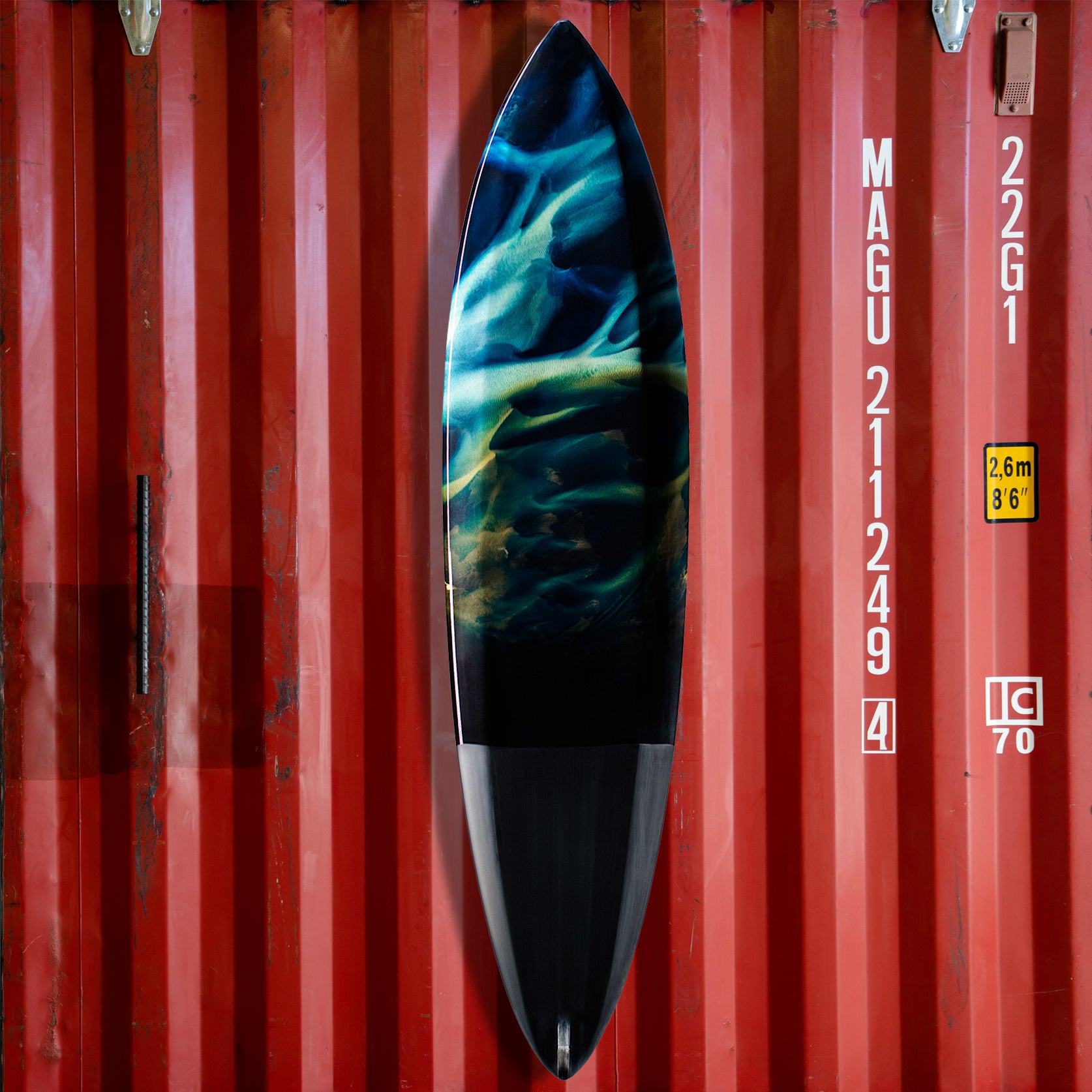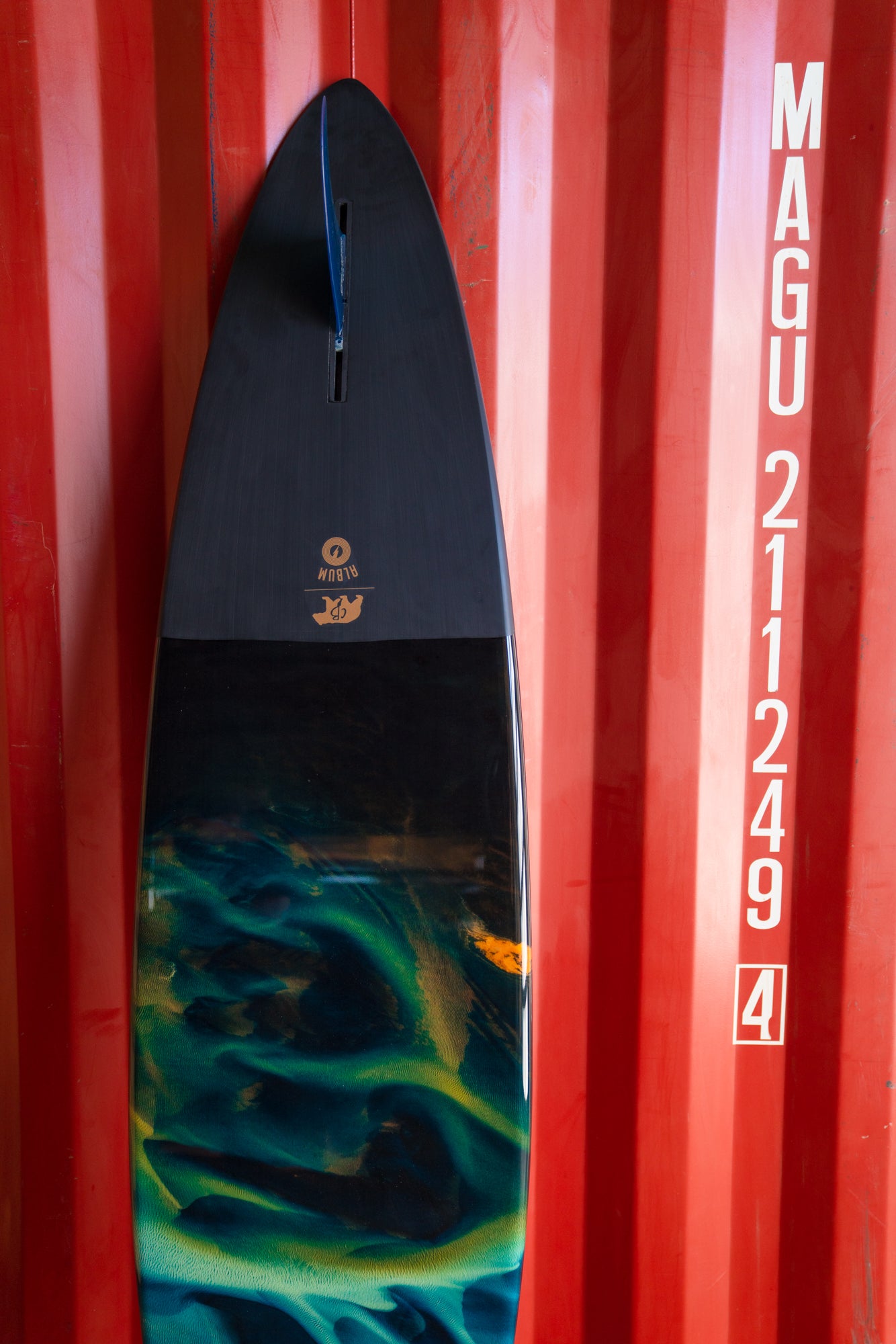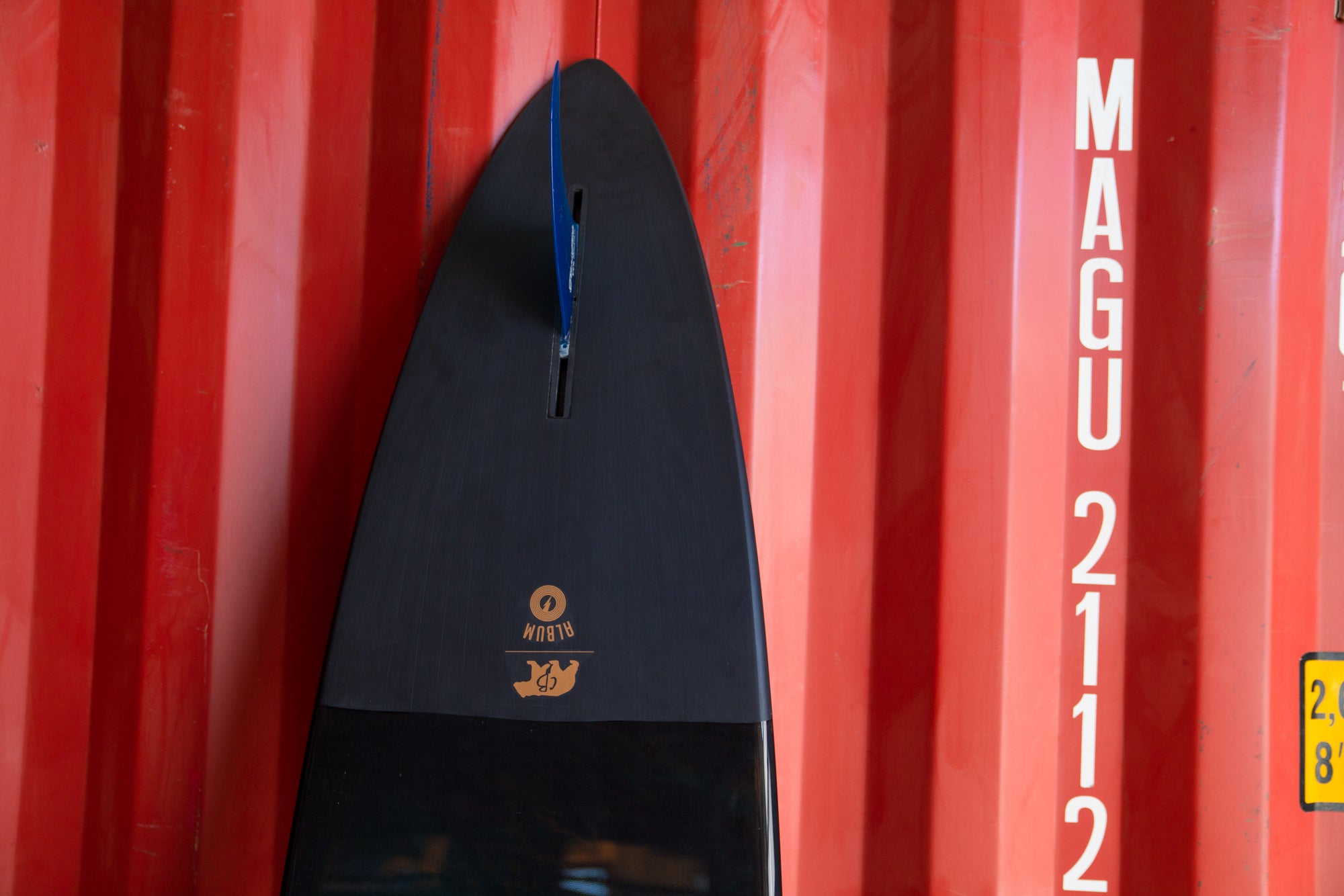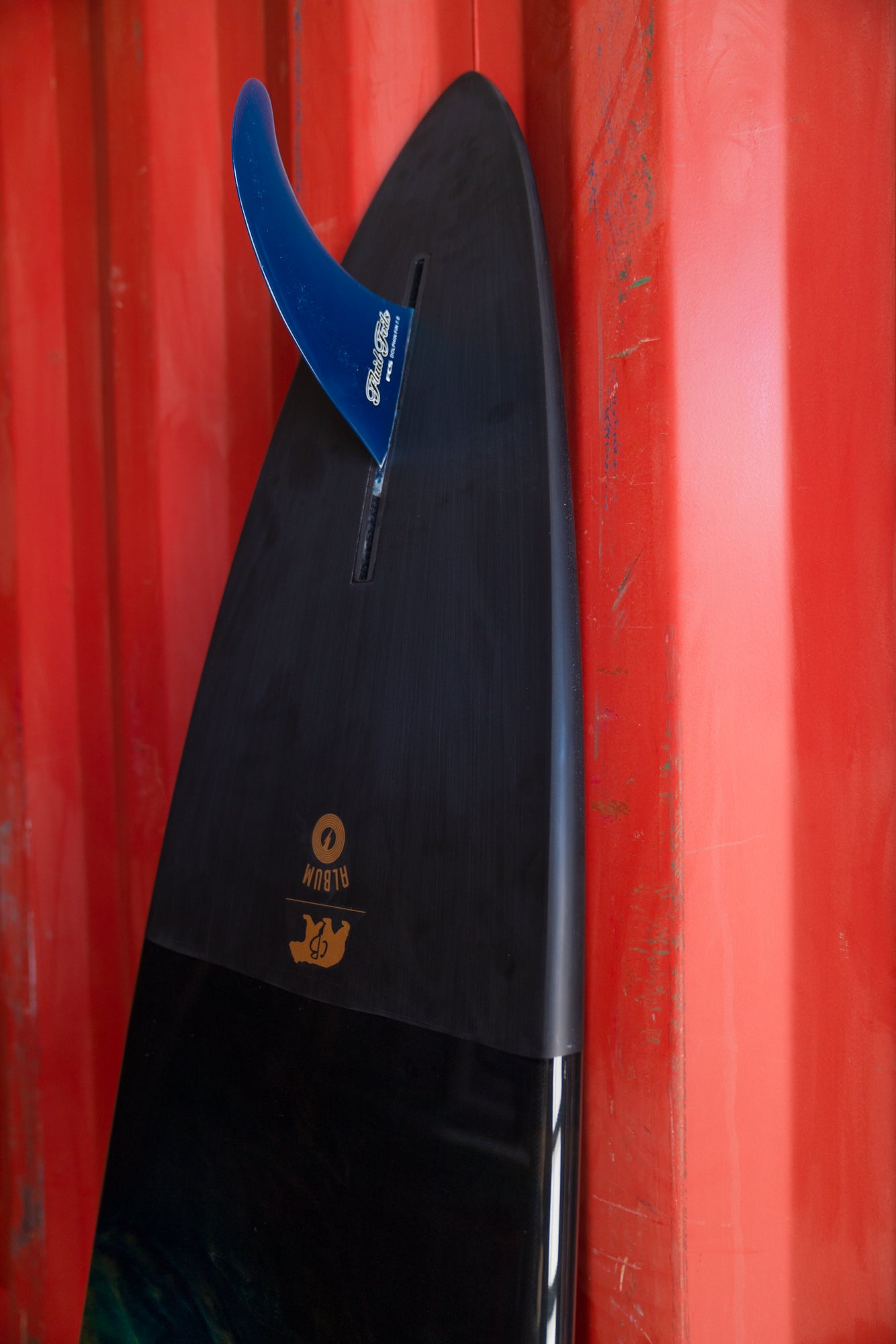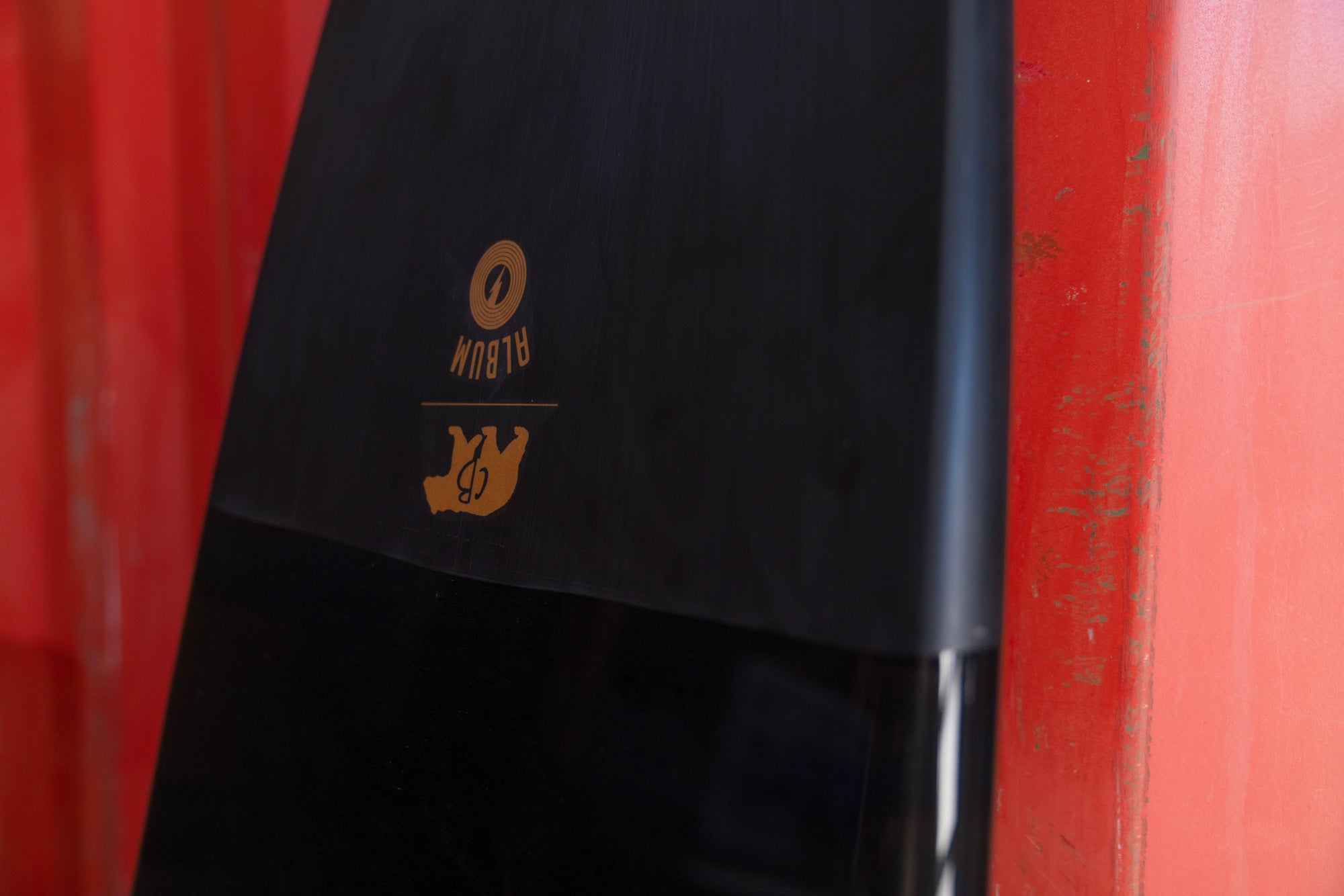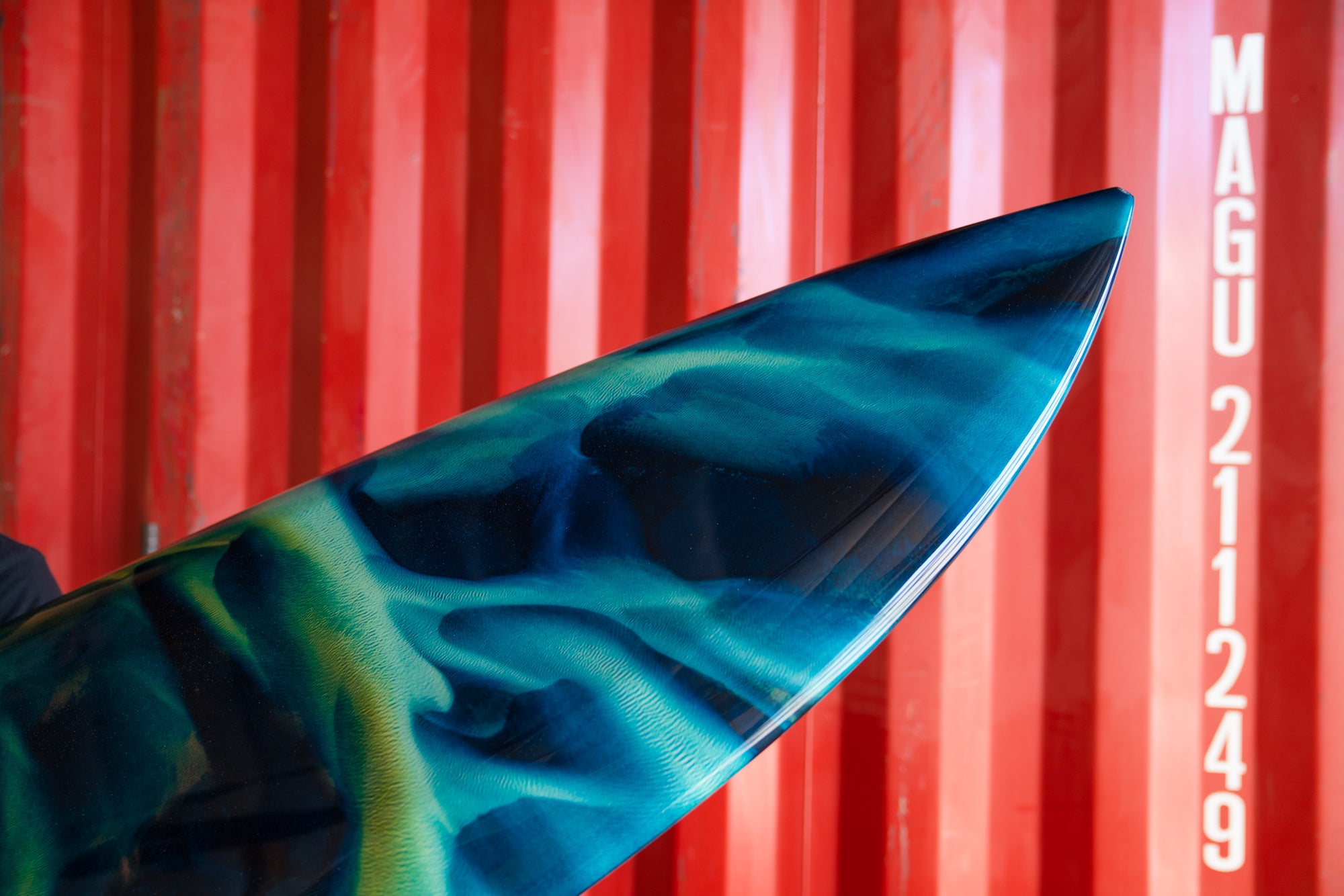 CB X ALBUM - GLACIER RIVER THJORSA
$ 6,500.00
GLACIERRIVERBOARDTHORSA
Flowing out through the narrow gorges of Iceland's highlands, the Þjórsá (Thjorsa) is Iceland's longest river. The milky and vibrant texture captured by Chris comes from the Hofsjökull glacier as it mixes with colorful sediment along the way.


SIZE: 81" x 19" x 10" w/ fin box (blue fin included)
PRICE: $6,500 USD
MATERIALS: Handshaped polyurethane foam, image-infused fiberglass and resin, with proprietary sanding techniques. Only 3 Hólmsá boards in existence.
SHIPPING: Price includes shipping within the continental USA, $250 discount for local pickup in Pismo Beach, CA. International rates may exceed $250 prepaid shipping and excess will be additional charge.