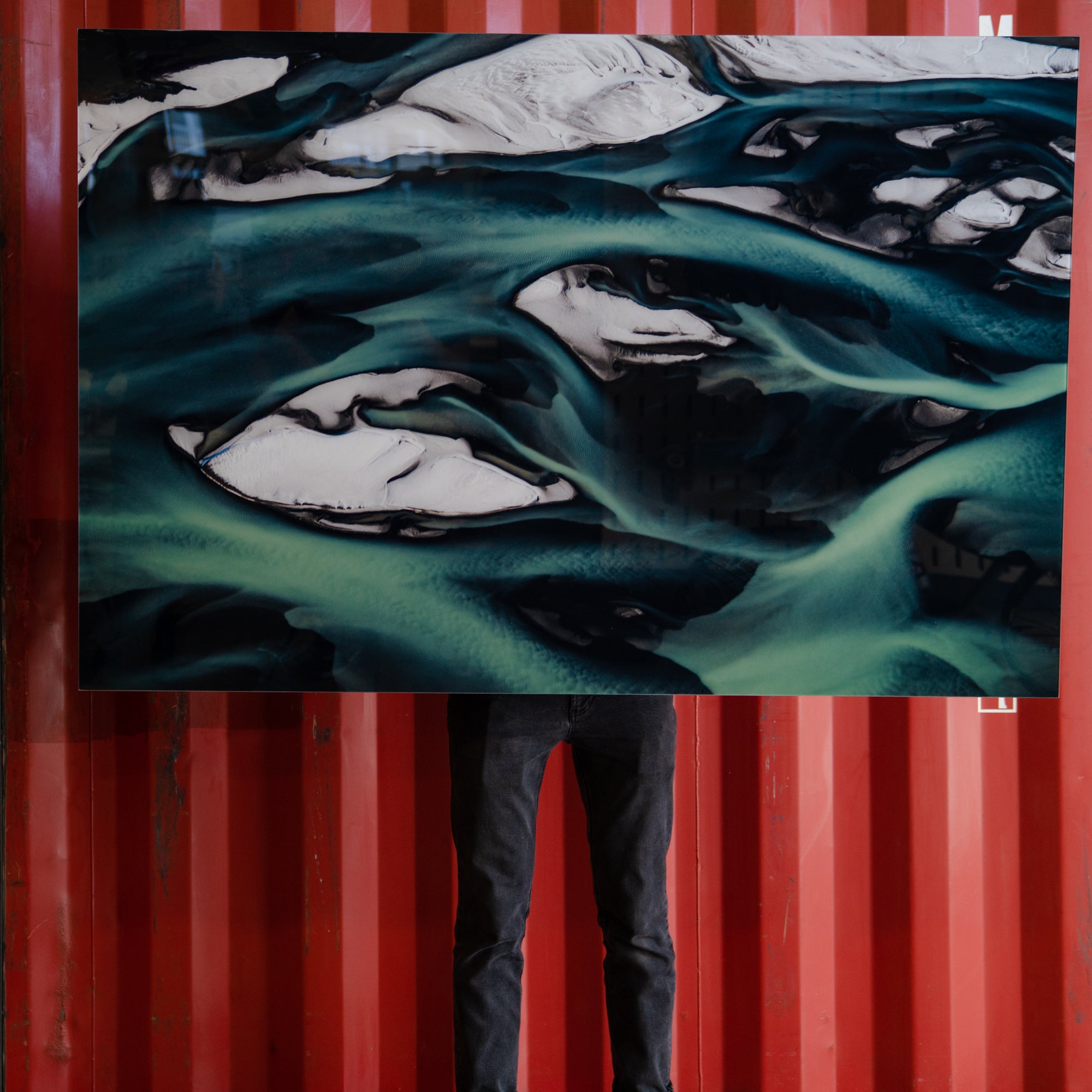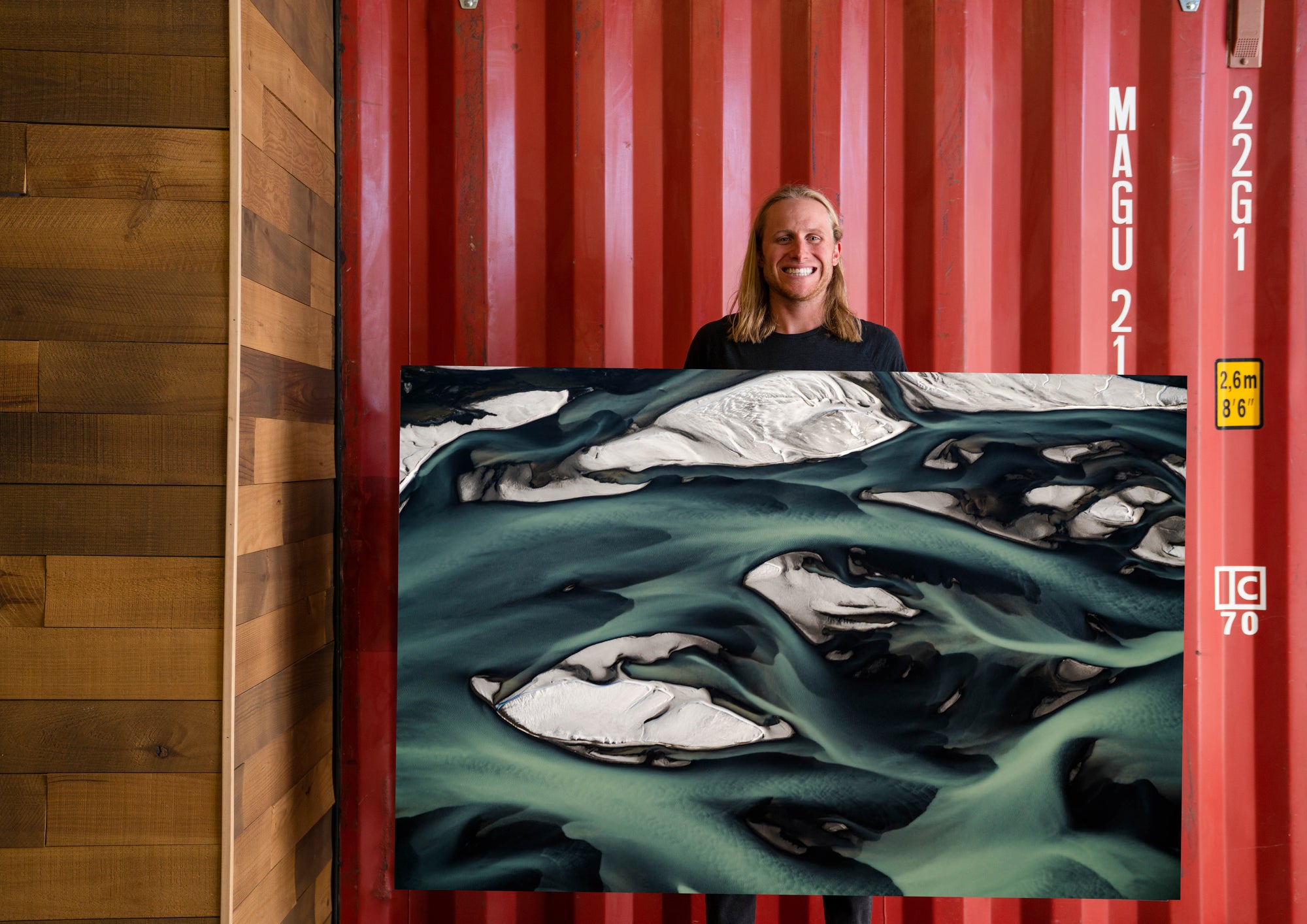 Glacier River #3 - Headway Study I
Sold Out
GLACIERRIVERASSAY3
A part of a special editions print series on Iceland Glacier Rivers a 8 year fascination that has manifested itself in this body of work. These are one of a kind pieces of art meant to make a statement!
TITLE: Headwater Study I c. 2016
Aerial photograph in Iceland. As seasons change, the first signs of life return to the river. Only 1 Headway Study I in existence.
STORY: "The mighty Thjorsa river ( Þjórsá )is Iceland's longest river at 230 kilometers. It's named after Thjorsarhraun, a lava field  that flowed some 7800 years ago and was one of the greatest postglacial holocene flows in the world. It is located in the south of the island, its source, the glacier Hofsjökull. It flows out through narrow gorges in the highlands of Iceland carrying with it glacial sediment as it mixes with blooms of native agriculture. As it nears the river mouth it's depth thins, revealing shallow sandbars and tiny islands. " - Chris B
SIZE: 60" x 40"
PRICE: $7,8000 USD
MATERIALS: Digital C-Print on archival cotton rag. Front mounted on museum plexiglass with anodized aluminum backing.
SHIPPING: Price includes shipping within the continental USA, $250 discount for local pickup in 
Pismo Beach, CA. International rates may exceed $250 prepaid shipping and excess will be additional charge.